How to Wear a Scarf In Your Hair For A Touch of Vintage Summer Chic
Sure, it's a bit 80's retro but the sassy head scarf looks so fresh now
As summer heat is quickly coming upon us wielding it's hideous attempts to wreck our hair, what is a babe like you to do to look great, beat the heat, and keep the hair off your face?
Twist a little scarf on your head for instant chic!
Take a cue from the street chic inspiration photos from Stylesight or think back to the clubby days of early Madonna for a little head scarf style. It's really simple and easy and the look and feel depends on the design of your scarf.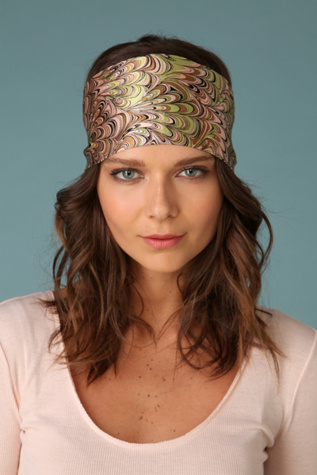 via How to Wear a Scarf In Your Hair For A Touch of Vintage Summer Chic | FocusOnStyle.com.